Last year, we were proud to launch our first-ever Blueprint Festival, a project that aimed to provide a platform for artists to showcase their talents and develop new, daring works. The festival was a resounding success, earning three award nominations for two productions and even winning the prestigious Off-West End 'One Offie' Award.
We are excited to return with the Blueprint Festival this October, continuing to push creative boundaries while shining a light on underrepresented stories and voices. From 10 – 14 October, we invite you to join us for a week of new ideas and theatrical delights, featuring a mix of fresh talent and returning favourites in multiple performance spaces all over the theatre. 
Whether you're a seasoned attendee or a first-timer, we can't wait for you to experience the diverse range of theatrical performances on offer this autumn. We welcome you with open arms to join us for an unforgettable week that celebrates the drive, creativity, and ambition of our team at QTH. As the Off West End Awards noted in their appraisal of our 2022 festival, our programming is a testament to our commitment to excellence in the arts.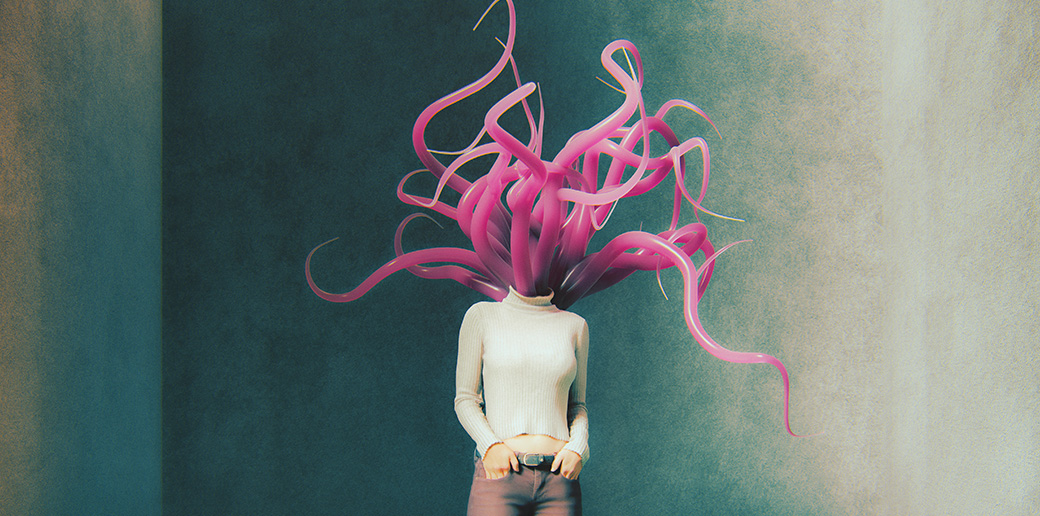 The Freak By Bertie Darrell
A sprawling mass of explosive queer chaos, 'mad' performer Kit can either start living a healthier life or continue as they are and risk losing everything. It is that simple. Yet the world is determined to make everything more complicated for them.
Evening Conversations By Bhuchar Boulevard
Middle class, middle-aged, multicultural mother of millennial sons, Sudha lives a 'squeezed middle' life in Wimbledon. As she navigates her career, family and returning to India as a NRI (Non-Resident Indian), she is prompted to investigate her own sense of home and place in the world. Evening Conversations is warm-hearted, humorous, and truthful storytelling.
Open The Front Door By various artists
Open the Front Door showcases the work of disabled artists or those who have experience of shielding during the pandemic. This series of three pieces of digital theatre platform artists who are pushing at the boundaries of what theatre can and should be. Open the Front Door can be enjoyed from the comfort of your armchair, bed or kitchen table.
Walking on Deep Time & Air By Sára Märc
Embark on a mindful art walk around Hornchurch! Join us as we delve into the mystical world where minerals, rocks, and the very air we breathe blur boundaries and create desire lines leading us to both lush green havens and intriguing urban corners. Journey with a collective of artists, green enthusiasts, historians, and scientists as we collectively unravel the secrets of our local landscape.
[Don't] Try This At Home By State of the [art]
Discover the secrets behind the enduring success of wrestling and its iconic "Kayfabe" element that keeps audiences hooked. Take part in this immersive 1 hour performance, half interactive lecture and half performance art, become part of the action as we unravel the essence of wrestling and the skills it entails.
Usher By Royal Central School of Speech and Drama Second-Year Students
Experience the extraordinary as students from Royal Central School of Speech and Drama's BA Experimental Arts and Performance program invite you to 'Usher.' This captivating promenade performance takes you on an immersive journey through the enigmatic and concealed spaces of the theatre.
Foodaholix By BLINK Dance Theatre
Expect twerk-a-luscious Burger Drag and walk-about food memory mayhem with our iPad MC! Come and party at our Silent Disco sensory rave, banish your food icks with our Ice Cream Queen, and join the Pudding Parade: a tactile, travelling interactive dance workshop.
A Different Class By Kenny Emson
Exploring mental health, masculinity and working-class culture, with a drum and bass soundtrack that "will blow the doors off the theatre".
Defiant Journey By Jo Cox and Kate Lovell
A sonic-saga exploring the experiences of disabled and neurodivergent people living under austerity and through the cost-of-living crisis through allegory, sensory exploration, storytelling and original composition played live on the electric Dragon Cello. Includes live electric cello, spoken word, vocal expression, song and sensory exploration. (This is a work-in-progress performance).